Event May 31 to June 2, 2023
Day 1: Wed, May 31, 2023 at 8:00 AM to 3:00 PM (PDT)
Day 2: Thu, Jun 1, 2023 at 8:00 AM to 3:00 PM (PDT)
Day 3: Fri, Jun 2, 2023 at 8:00 AM to 3:00 PM (PDT)
Location – Online $420 – $575 Get Tickets through Eventbrite Link
About this event
One half or more of patients with depressive disorders fail to reach remission with first line psychotherapy, like cognitive behavioral therapy, or psychotropic medications. Frequently this is due to comorbid personality disorders, high anxiety, somatic symptoms in other behavioral patterns related to trauma.
Intensive Short-term Dynamic Psychotherapy (ISTDP) was specifically built to address these comorbid factors through the building of psychic capacities, the handling of high resistance and improving tolerance of emotions and anxiety. It has been shown in randomized controlled trials to be highly effective in treating depression and to be superior to psychiatric treatment as usual in people with treatment resistant depression. There are now over 30 published studies showing it to be effective with complex and resistant populations.
In this three day workshop we will examine how to psychodiagnose the factors that lead to treatment resistance and how to manage these.
Attendees at this course will learn the following:
-How to do a psychodiagnostic assessment of the depressed patient
-How to assess thresholds to repression and cognitive perceptual disruption-
-How to build capacity to tolerate anxiety in a graded format
-How to identify and handle resistances that perpetuate depressed states
-The process of unlocking the unconscious
-The process of termination in a time-limited treatment course
This course is suitable for all mental health professionals, physicians, nurse practitioners and other health professionals.
This immersion will be held online only.
Reduced rates are available for group registrations and those in certain lower income countries. Email for details.
Because the course will be held online, it is open to the following groups of healthcare professionals and therapists : 1) those who are in an ISTDP or EDT Core training or supervision, 2) those who have previously completed an ISTDP/EDT Core training program, 3) ISTDP/EDT Trainers, 4) Colleagues of these 3 groups who will attend the immersion while physically being present in the same room, and 5) those who are part of any ISTDP/EDT Societies with signed confidentiality agreements. This is all to ensure confidentiality of case materials that will be reviewed and discussed.
This training is exclusively for licensed mental health and registered health professionals, including Psychiatrists, Psychologists, Social Workers, MFTs, Counselors, as well as Physicians, Nurses, Physical Therapists, etc. If you are not a mental health or health professional, you may not attend due to the protection of patient confidentiality. Students and trainees pursuing licensure or registration as a mental health or health professional under supervision are welcome. The course content level is Intermediate level.
19.5 Continuing Education credits are available for this event for an additional $40 and can be purchased here: [Link to be added soon]. Participants must have paid tuition fee, logged in and out each day, attended the entire webinar, and completed an evaluation to receive a certificate. Failure to log in or out will result in forfeiture of credit for the entire course. No exceptions will be made. Partial credit is not available. Certificates are available following course completion at www.ceuregistration.com. There is no conflict of interest or commercial support for this program.
Schedule (set to start at 0 so you can adjust for your time zone): [to be added soon]
Feedback from former participants:
"Being able to see the videos along with his live commentary and follow-up questions made the theory very accessible and easy to follow."
"Dr. Abbass provided so many fabulous and practical cases and examples!"
Allan Abbass, MD, is a psychiatrist, teacher, and researcher. He is a professor of psychiatry and psychology and the founding director of the Centre for Emotions and Health at Dalhousie University in Halifax, Canada. He is one of the foremost psychotherapy teachers and researchers in the world, and is the author of "Reaching Through Resistance" and "Hidden From View."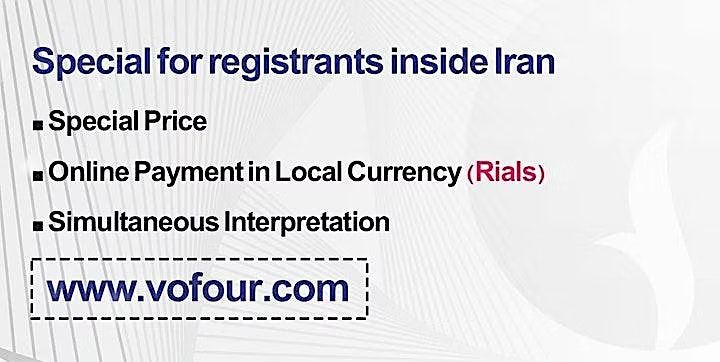 Special registration page for Iranian participants through Vofour: https://iristdp.com/.
For more information about Vofour: https://vofour.com/.